Coming
Soon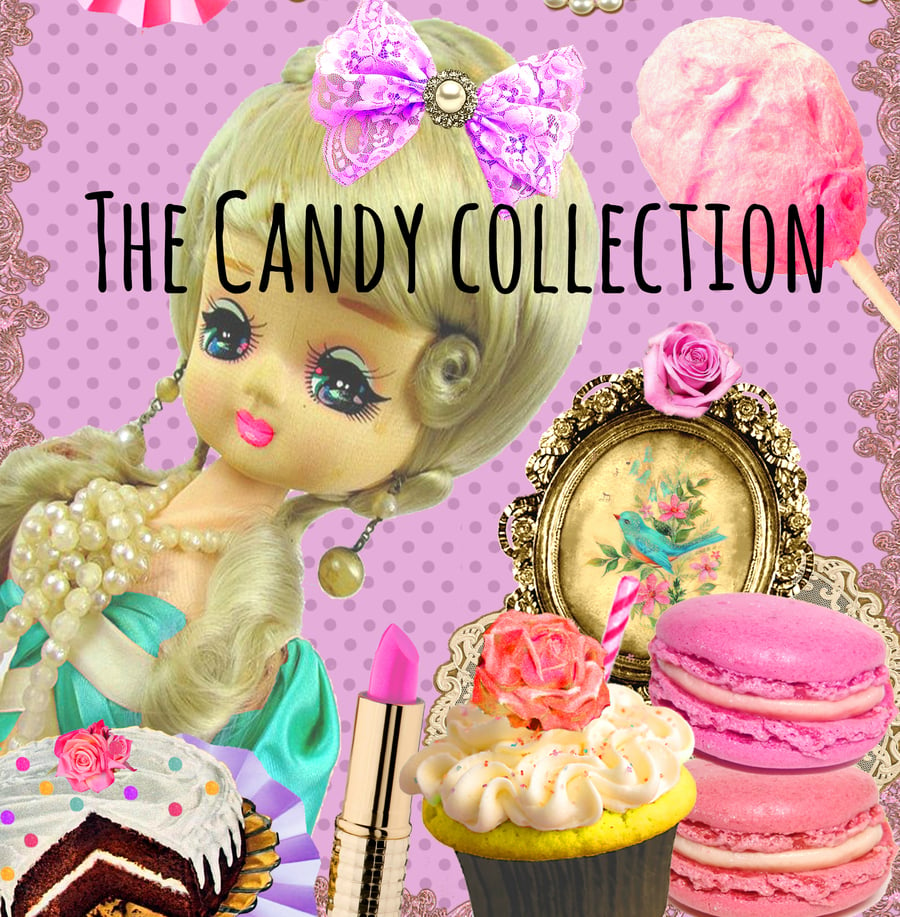 Candy & Sweets Perfumes
$

9.95
A collection of sweet treats for the gal who loves her candy! Please select a perfume using the drop-down list further below:
♥ Potion No. 1 Perfume Oil
Potion No. 1 is a great fragrance for the young at heart. Potion No. 1 is a scrumptious blend of pink bubble gum, sugared berries, juicy apples & banana soufflé blended together with a just a tiny swirl of warm vanilla at the base.
♥ Potion No. 2 Perfume Oil
Potion No. 2 combines dreamy notes of fluffy marshmallow, creamy milk chocolate, cherry cordial & a flirty twirl of delicious vanilla bean.
♥ Potion No. 6 Perfume Oil**BEST SELLER**
Potion No. 6 is perfect for someone who has a sweet tooth! Notes of freshly spun cotton candy, sugared berries, fluffy marshmallow & a warm sweet vanilla bean base. We promise this perfume won't give you any cavities!
--------------------------
**Presented in a 5ml amber glass apothecary bottle with dropper cap & organza bag. Ready for gift giving! Perfect for travelling or carrying in your purse, suitcase, makeup bag or pocket. *A free sample is always included. Formula is non-greasy.
How To Use: Perfume oils are meant to be worn close to the body on pulse points and is a unique experience as the scent blossoms over time with your body chemistry. You can also layer several fragrance oils to create your own personalized scent. Add a little bit to the ends of your hair to smell sweet & sassy all day long!
INGREDIENTS :Organic Fractionated Coconut Oil, Organic Jojoba Oil, Organic Essential Oils,Fine Fragrance.
♥ Vegan, Phthalate-Free, Paraben-Free, Alcohol-Free,Cruelty-Free.